62001 Letter opener
---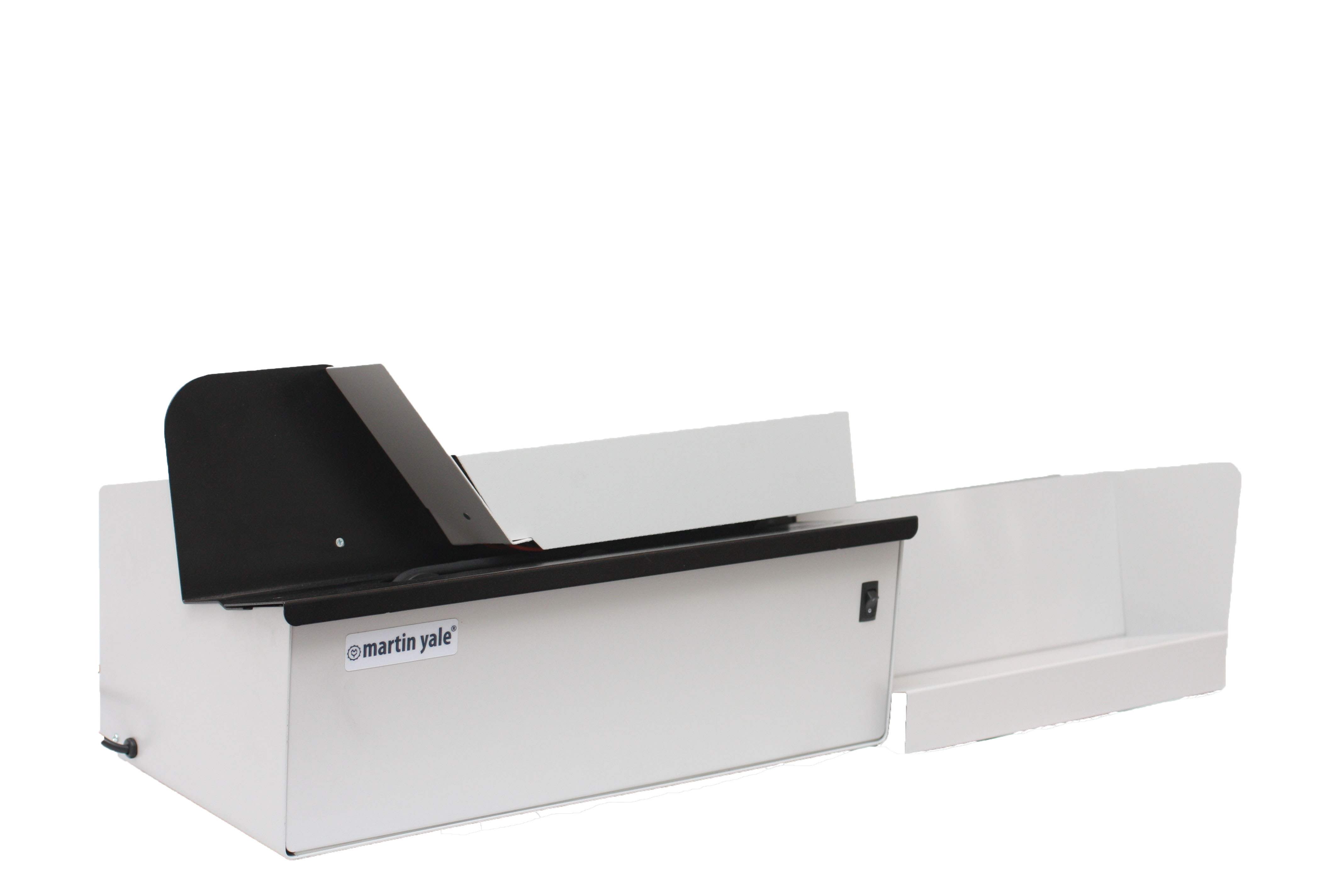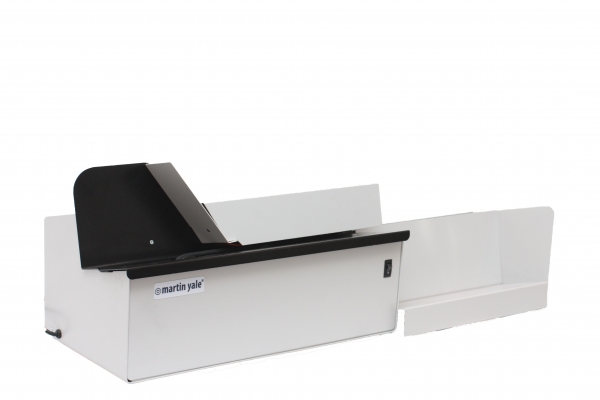 ---
Automatic letter opener
62001 is the largest letter opener, ideal for large businesses and mailrooms. It's perfect for high speed processing of large volume.
Automatically feeds, opens and collects a stack of envelopes and can operate at a speed of up to 17,500 envelopes per hour.
Accepts a 6" tall stack of envelopes and accommodates a wide variety of envelopes.
Adjustable cutting width allows scrap size to be adjusted from 1/32" to 3/16".
It comes with removable receiving tray to keep scraps apart from opened envelopes.
Benchmark Speed envelopes/hour: 17,500
Thickness of envelope inch: 1/4
Height of envelope stack up to sheets: 6"
Automatic Paper Feed: Yes
Cut width inch: 1/32 to 3/16
Electrical volt: 115/230
Dimensions W x D x H approx. inch: 35.5 x 10.63 x 12.13
Weight approx. ounces/lbs. 41 lbs.
---