P7400 Paper folding machine
---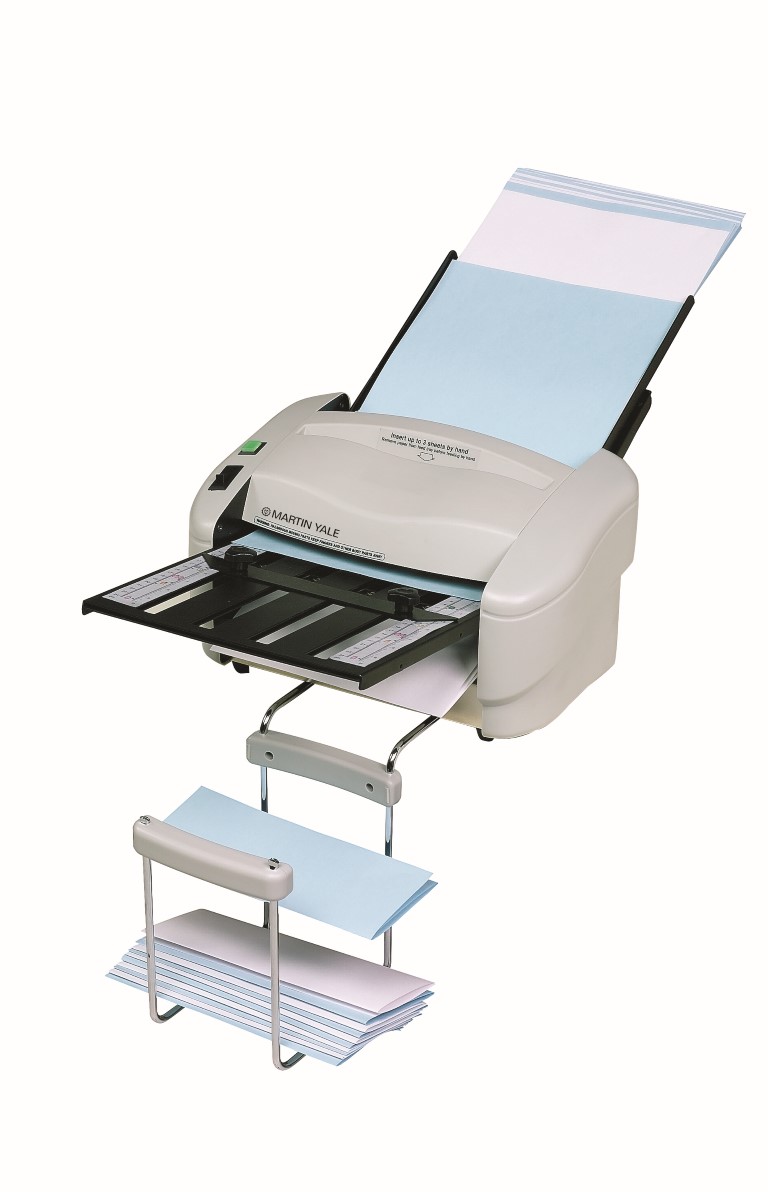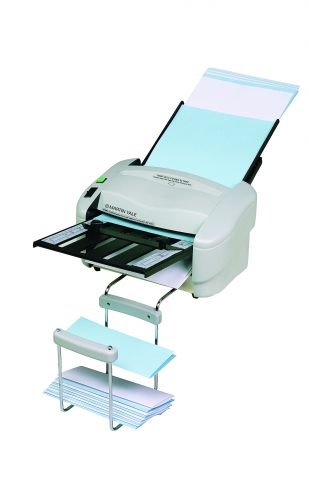 ---
Automatic paper folding machine
This P7400 paper folding machine allows to create easily up to four of the most popular folds.
These folds include the z-fold, double parallel fold, half fold and letter fold.
This entry-level paper folder is commonly seen in churches, schools, mailrooms and other offices.
The Premier P7400 has a manual bypass slot that allows you to manually fold up to three stapled or unstapled sheets at a time.
An auto jam detector and auto shut off are built into the P7400.
The feed tray can hold up to 50 sheets of paper at a time.
Fold types: Letter fold, Z fold, Double Parallel fold, Half fold
Power: 115 V - 60 Hz
Accepted paper sizes: From 3 1/2" x 5"(66mm x 86mm) to 8 1/2" x 14" (89 mm x 127 mm to 216 mm x 356 mm)
Paper feed: Automatic
Input Capacity: Up to approx. 50 Sheets
Packaged Weight: 23 lbs. (10.4 kg )
Setup: Manual
Folding speed: Up to 4,000 pieces/hr
Accepted Paper Types: Non-glossy finishing
Accepted Paper Weights: 16# to 28#
Dimensions (L,W,H): 20" x 13" x 10" (508mm x 330mm x 254mm)
---