PortaDot Deep Pneumatic
---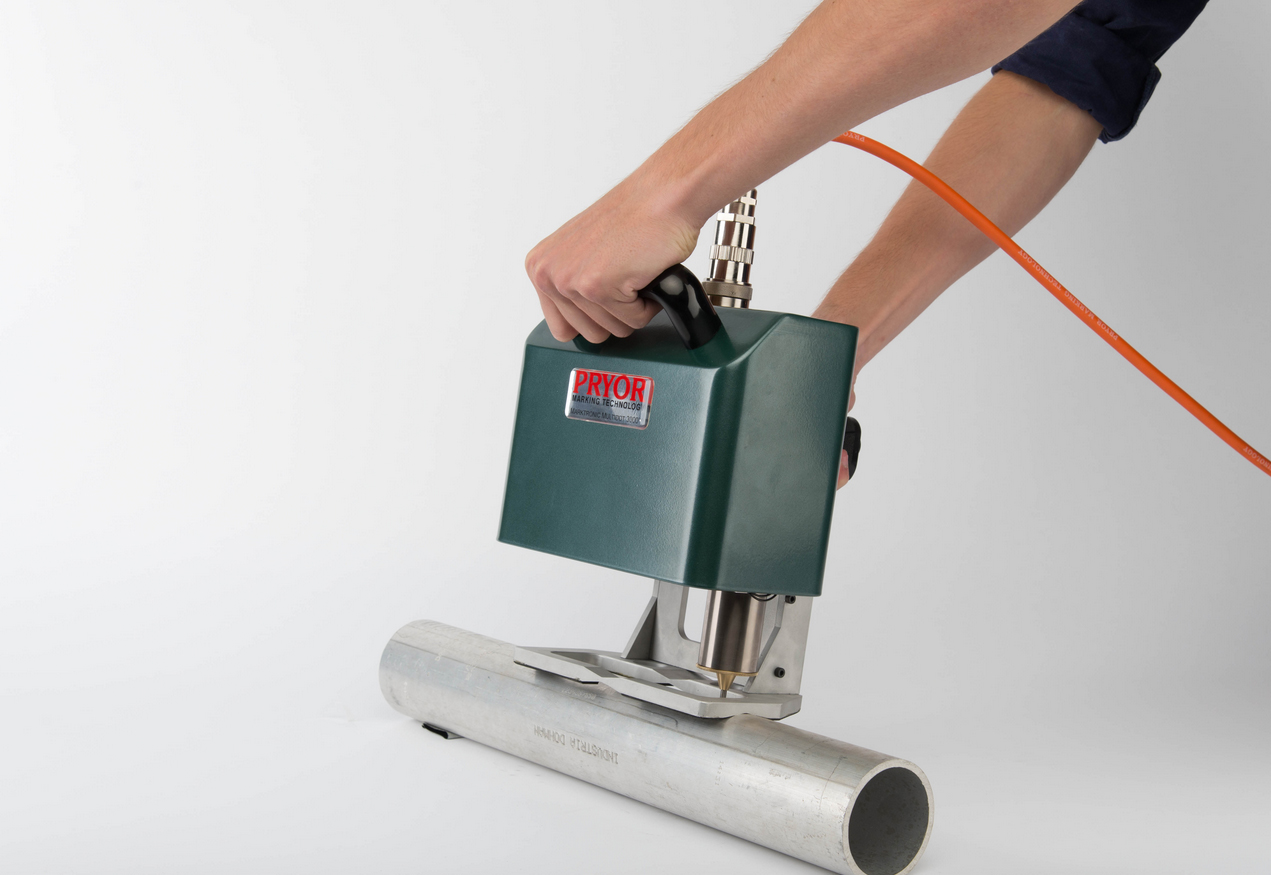 ---
The portable pneumatic micro-percussion machine for deep industrial marking is an incredibly efficient marker capable of creating very deep incisions.
This product is ideal for marking pipelines for oil and gas pipelines, cylinders, or for creating identification marks
deep, suitable for subsequent painting.
Main features:
The machine is light, the marking head can have two dimensions of the marking window 130 x 30mm and 100 x 75mm.
Ideal for coding large amounts of information or creating multiple brands at once.
---