Speed-i-Jet 798
---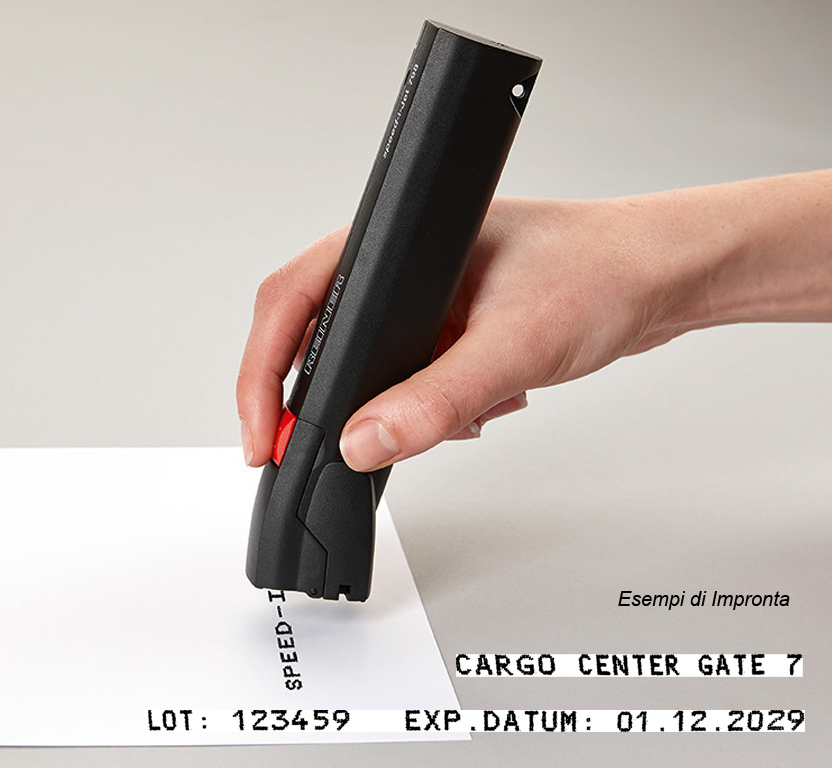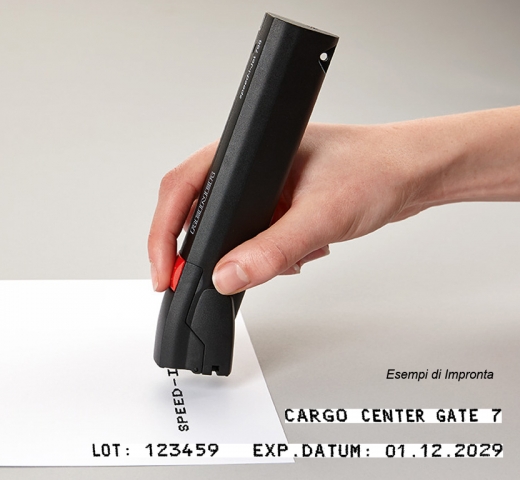 ---
Portable Ink Jet Marker
Speed-i-Jet 798 is the ideal solution if you need marking services. Perfect for stamping anywhere and individually, texts, progressive numbers date and time, the marker works on any object, also on irregular surfaces.
Handy, pocket size.
Print up to 40 characters on a line.
The print image can be created easily and quickly on PCs and transmitted via USB.
Suitable for right-handed and left-handed.
Silent stamping.
To stamp: move to the surface to be stamped by pressing the red button of the shot.
Fields of employment: logistics, quality control systems, documentation of medical visits with date, time and abbreviation of the name or release of goods for dispatch after visual inspection, etc.
Suitable for absorbent surfaces
---