Time Recorders
---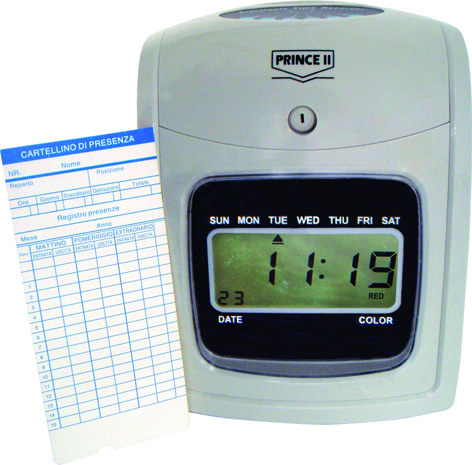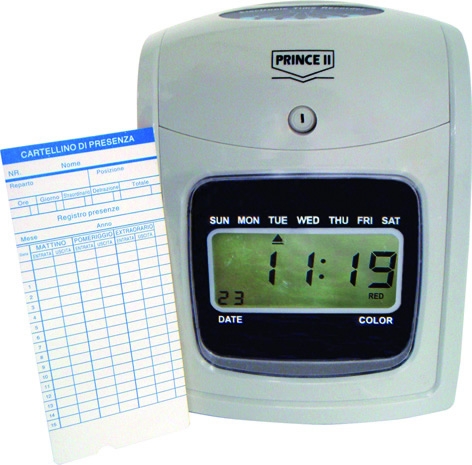 ---
PRIMO PRINCE MODEL
Electronic control clock
Operation Quartz Dial LCD with time display, day of the month and printing location (entry / exit morning, afternoon, night) .
- Digital programming of all functions.
- Automatic stamping on the tag with dot-matrix printer .
- Inclusion, exclusion and programmable automatic positioning of the card stamping on 6 columns for recording entries and exits.
- Recording on standard monthly tags (1/15 - 16/ 31).
- Recognition of the right side of stamping on the card.
- Cassette tape 2 colors ( black and red) , highly durable and easy to replace.
- Automatic change of day -time programmable . Perpetual calendar .
- Security key access to programming.
- Protection of data in memory for 5 years without power .
- Easy installation on wall or table using the supplied stand .
- Working in the absence of current through built-in lithium batteries.