TimeStamp 131
---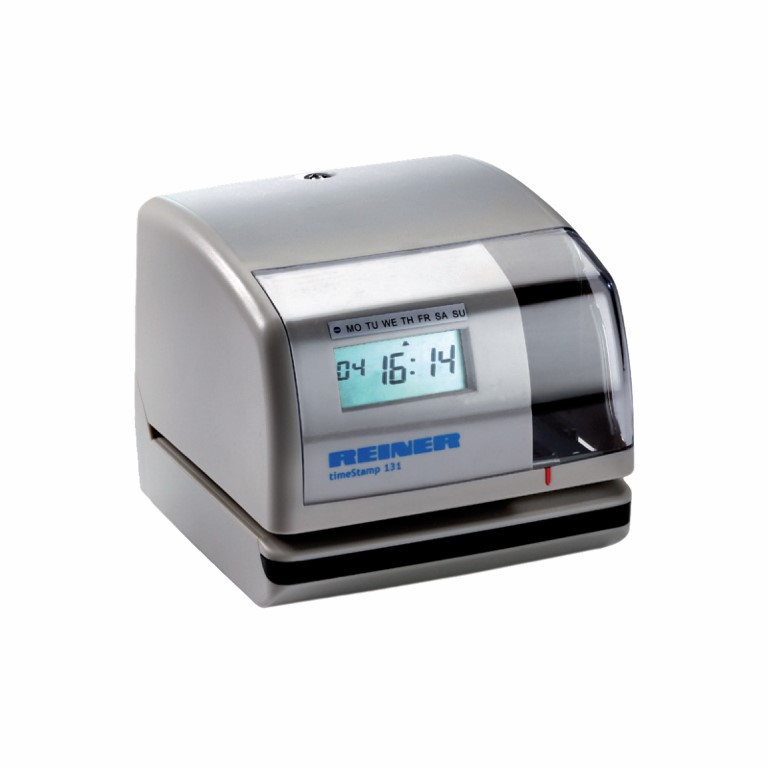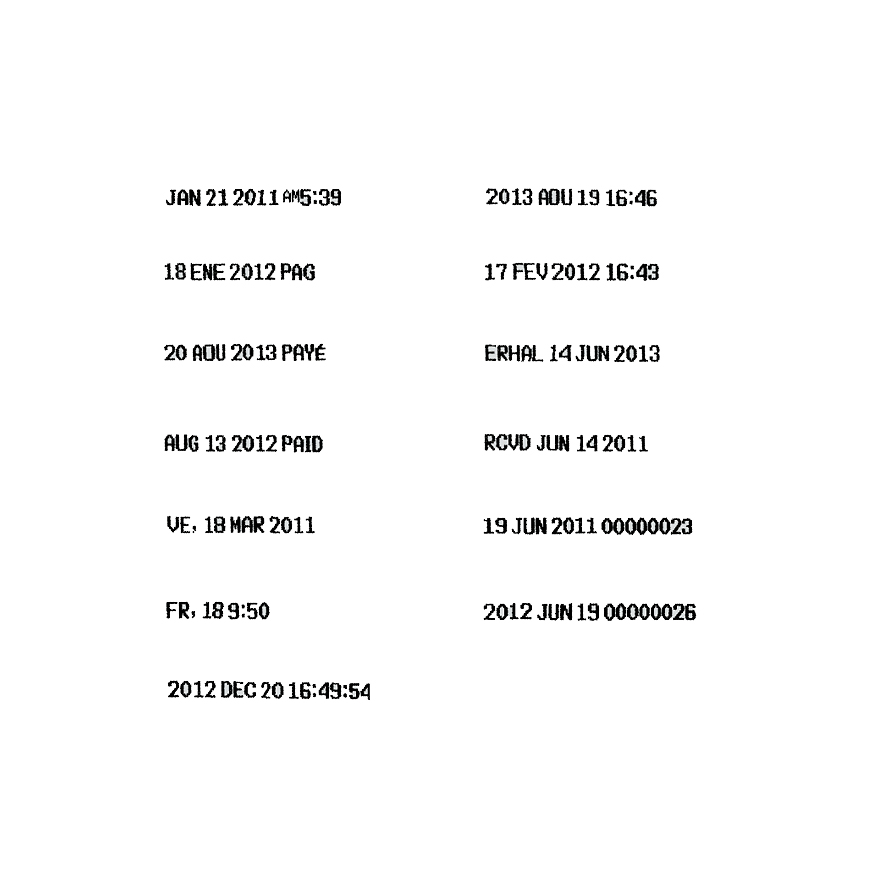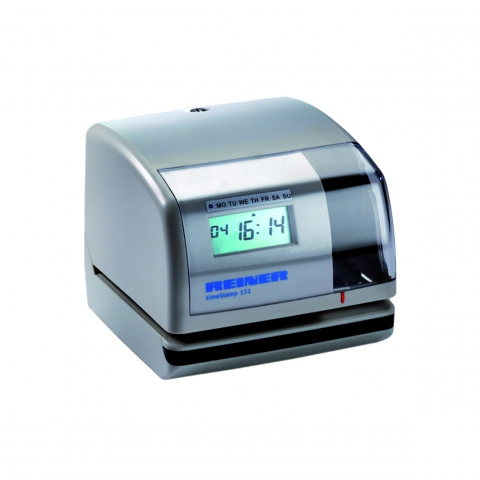 ---
TimeStamp 131 - Modern and compact electric stamping machine.
Easy to use, timeStamp 131 optimizes workflow in contexts where it is important to record time and date. Prints various combinations of DATA and TIME automatically.
Multifunctional liquid crystal display with day of the week, day, hour and minutes.
Hours of 12 or 24 hours, with 60 or 100 minutes hours.
Print fast, imprint up to 3 copies, on a single line of 40 mm wide.
The settings are easily programmable, it has depth guide with microswitch and security password.
Possibility of wall mounting.
Dimensions (L x W x H): 171 x 164 x 145 mm
Weight: 2.2 kg
Power supply: 230 V, 50 Hz or 115 V, 60 Hz
Printing system: Needle head
Security Certification: CE Mark.