Percussion presses
---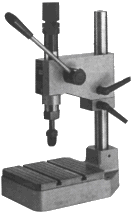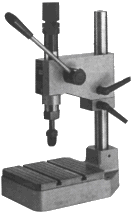 ---
PERCUSSION PRESSES
Manual machines whose safety devices are not legally required.
Their use is easy and secure, and they support the use of logos, automatic and non-numbered headers.
AUTOMATIC NUMERATORS
Ideal for marking progressive numerical series.
Automatic numerator for marking metals suitable for all existing marking machines
HINGES Products with a M12 blind hole in the back to accept interchangeable hinges suitable for a wide variety of machines
CODES All cutters have the M12 thread suitable for use with bodies, and also with non-automatic and automatic SERIE 2000 counters.